1985 Toyota Celica GTS Convertible
---
1985 Toyota Celica GT-S Convertible.
Owner: David Phillips (VA, 2nd Owner)
188,500 on the motor, 132,000 or so on the chassis.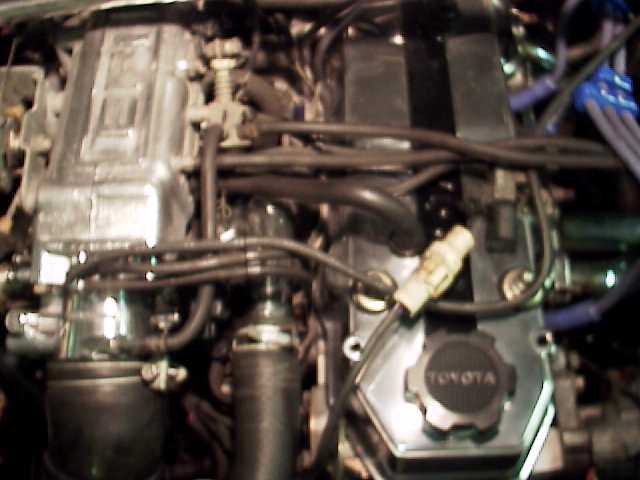 Polished valve cover, thermostat cover, timing chain cover, water pump
Doug Thorley 4-2-1 header
Jacobs electronics mileage master series ignition system including wires.
1 year old Top w/new rear glass.
Original 3-piece boot.
AD40 swapped for a W58.
Eibach Springs all the way around
Tokico Illuminas all the way around.
ToySport strut tower brace.
Cragar 16" Eurostar wheels
Firestone Firehawk 225/50/16
To receive its original motor in the fall of '98.
The motor is expected to give 170 HP and still be Va. emissions legal.
Original 14x7 wheels to be shod with R1 's for autoXing.

Back to Celicas Page